PUPPIES AND OLDER DOGS AVAILABLE




NEW NEWS











SIHSHAD KENNELS
SIHSHAD KENNELS
UPDATED 05/04/2023
Due to ongoing health issues with myself, I have a number of dogs looking for new homes.
I have 6 x 5-month-old males available looking for a forever home.
If you are looking for a new family member, I can be contacted on 07-32975791 only I will not respond to emails
Thank you
Darren Grimes

Genuine inquiries ONLY
Contact Darren on 07-32975791
Photos Below of Puppies born 28th May 2012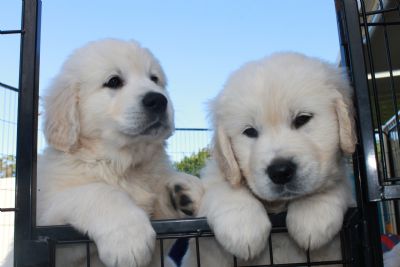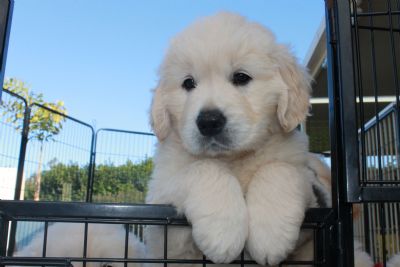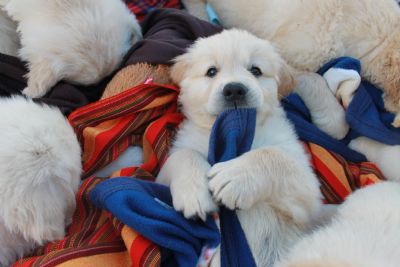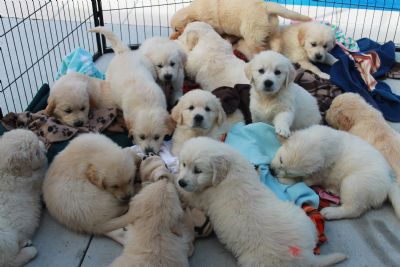 We do require a personal interview for anyone interested in purchasing one of our puppies.
There are two main reasons for this,
1) Being that we get to meet the people interested in our puppies to make sure they understand the full responsibility of owning a Golden Retriever and they have the time to care for their new family member.
2) We like perspective buyers to see all of our Golden Family and how we care for them.
At this time of course you will get to meet the Sire & Dam of the litter you are interested in.
Both parents have all the relevant health certificates
All our puppies are raised in our home with us close by their sides, this is a great environment to socialize the pups before they go to their new families.
All of our litters are Dogs Queensland (CCCQ) Registered.
The puppies will have Health Clearance from our local Veterinarian, micro chipped, wormed from two weeks of age and have had their first vaccination shot.
All puppies will go to their new homes with a puppy information pack.
All our puppies sold, only go to approved homes and are on the limited register
For further information or to book a viewing time we can be contacted via the information on our web-site
For genuine enquires please contact us to place a booking or for further details
So you think you would like a Golden Retriever?
We don't have to wonder why.............! But here are some things to think about from our perspective as a breeder. Please read on.
Golden Retrievers are most appealing and popular dogs. The puppies are beautiful, cute and cuddly and frequently appear on calendars, posters advertising and a host of other media.
However, they are also dogs and owning a dog is a responsibilty not to be taken lightly.
These days many regulations are in place for owning a dog and one must also meet National and Local bylaw requirements in order to give your dog a happy life in your home and your environment.
Breeders often state that puppies are "sometimes available to approved homes"
As a breeder, this would mean to us that a potential puppy owner has not made an impulse decision about buying a cute puppy, but that they have considered carefully the obligations and responsibilities of owning a dog for the rest of its life.
First of all, an 8 week old puppy is a BABY and as such needs not only food,water and somewhere to sleep but also a person to care, comfort, train and protect her for at least the early months.
For this reason we do not sell our puppies to homes where they will be left alone all day. Dogs are pack animals and left alone for hours on end will quickly become miserable and lonely and then bored and destructive. A puppy also has no understanding of things dangerous and could hurt, choke or poison itself on all manner of ordinary items found in the home.
Puppies are also very time consuming and all the hours spent training and socialising your puppy in the beginning will later make your large adult dog a pleasure to live with and you a proud owner ---- instead of having a dog deprived of company, always needing attention and not knowing how to behave.
Many dogs are rehomed [or worse] at this point as they have become too hard to cope with and are destroying the home and are often nuisance barkers who have attracted the attention of the local Dog Control Officer.
We put time, effort and passion into breeding quality puppies whose parents have been tested for known hereditary disorders. Our expectation for the puppies we breed, is for them to go to homes where their needs are met and they will, all things being equal, live out the whole of their lives as a treasured member of their new family. Generally speaking we would not consider a student [definitely NOT a student from overseas] to be at a place in their lives where they can offer a puppy that kind of stability. There are exceptions in every case of course but this usually means there is good, organised and willing backup with the parents if a young owner wishes to travel etc.
Parents with very young children should think carefully about adding another "baby" into their lives. There may be not enough hours in the day to do justice to a puppy as well as to your littlies. It may well be better for you to wait until your children are a little older.
If you think that you are able to offer a puppy a home where it can reasonably expect to live "forever" and that you are committed to offer everything for its health and well being, we would be happy to talk to you about any forthcoming litters.
Unfortunately there are unforseeable circumstances that crop up in peoples lives and it may be that it does become necessary to find another loving home for a dog or puppy that we have bred. If this happens, we would always like to be the FIRST PERSON you contact as we will be more than happy to help you to find that special home.
Further inquiries
Contact:Darren or Gavin
0422698289 or 07-32975791